Portfolio |
Museum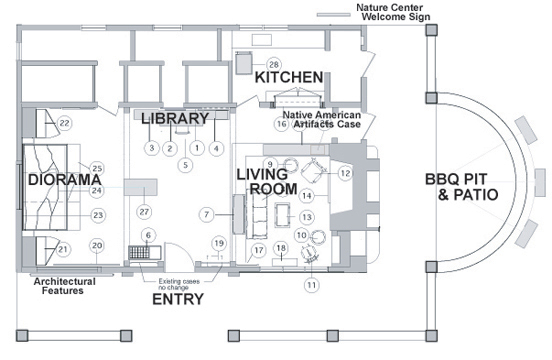 Nature Center at Trippet Ranch

TOPANGA STATE PARK
Topanga State Park's rugged geography and unique ecology, preserved within the dense urban fabric of Los Angeles, offers an opportunity to explore a rich natural and cultural history.
Considered the world's largest urban wild-land, the 10,000-acre park is located in the cliffs and canyons of the Santa Monica Mountains. The park features spectacular views of the Pacific Ocean, 36 miles of trails, and several National Historic Register structures within the Trippet Ranch complex.
BANG! Creative facilitated numerous client team workshops and several public and stakeholder meetings during the planning of this gateway into the Santa Monica Mountains. Engaging natural and cultural themes evolved recognizing that Topanga's landscape of steep coastal mountains and secluded canyons both encouraged and restricted use through time.
The small 600sf nature center will feature a large, diorama of mounted specimens, plein-aire paintings and a furnished living room setting with albums, photographs, and artifacts for visitor discovery. Interpretive stations and numerous wayfinding panels are designed for several trailheads.