Portfolio |
Museum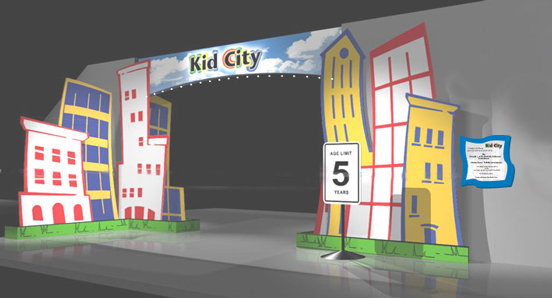 Kid City Remodel

R.H. Fleet Science Museumm
"Kid City" is a permanent exhibition and exciting world of fun and learning within the Reuben H. Fleet Science Center, designed especially for kids age 5 and under! Working closely with the client team, we planned, designed and remodeled the new 2,500 SF children's environment.
The enhanced urban environment features kid scale cityscapes, paint schemes and flooring with streets, walkways, intersections and the cities own fire truck and station. Beyond bringing a sense of organization, the street allows parents to teach crosswalk safety in a fun and interactive way.
For infants in the crawling stage, the infant area is a safe space for babies to move about and explore soft, sloped, and bumpy surfaces. The fire truck is a fun place for kids to turn different knobs and manipulate pump levers and gauges next to a firefighter photo opportunity. Throughout the exhibition, tips and strategies are offered on parent-child interaction to encourage children's learning.