Portfolio |
Museum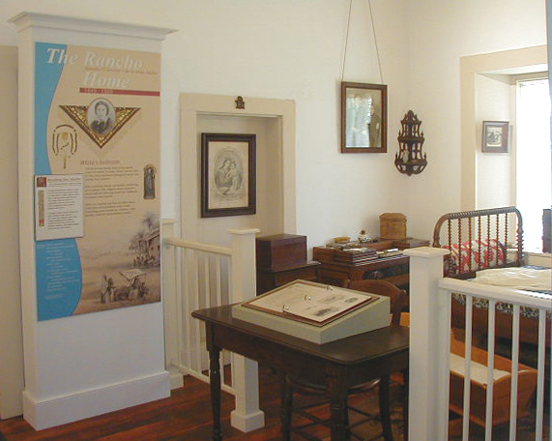 de la Ossa Adobe House Museum

LOS ENCINOS STATE HISTORIC PARK
The (4.7-acre) oasis in a Los Angeles urban environment, the De La Ossa Adobe and the natural springs of the 4,460-acre Rancho El Encino ("the oak"), attracted a succession (1840-1916) of culturally diverse owners who struggled to earn a living off the land. It was a working ranch with cattle, sheep, vineyards, orchards, and crops. With their hired hands, they represented the diversity of California including native Indian and Californio, immigrant American, French, Basque, and Chinese.
As an artifact, the building reflects the cultures that shaped the architecture and the lives lived within its walls. The cool white walls and the sounds of the water, saved by caring citizens and preserved by the state, connect us with these past voices.
BANG! Creative facilitated numerous client team workshops in the planning, design and fabrication of the (9-room, 2,215 SF) adobe house museum and interpretive exhibits. We produced a (5-min.) video on the Northridge Earthquake damage, subsequent discoveries and the adobe restoration.
The graphic design inspiration was from the pond's pear shape, it became a profile. The main orientation panel in each room, with its bold blue band, featured the theme, time-period, photos, illustrations and a unique architectural feature within each room.