Portfolio |
Museum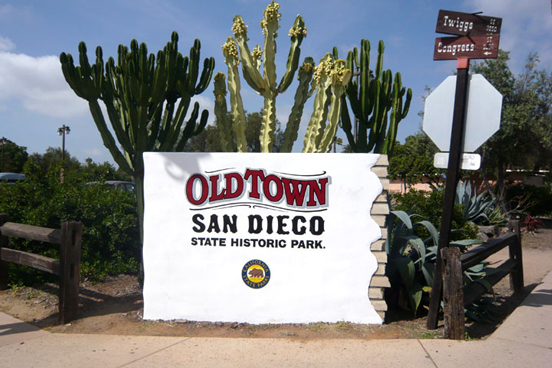 Logo, Signage & Wayfinding Project

OLD TOWN SAN DIEGO STATE HISTORIC PARK
Millions of visitors annually experience history and learn about life in the Mexican and early American periods of 1821 to 1872 in Southern California. San Diego became California's first Spanish settlement when a mission and fort were established in 1769.
Working closely with California State Parks management and interpretive staff, we were responsible for the planning, design, fabrication, and installation of interpretive, park identification, and "way-finding" signs/stations. We designed the new logo, remodeled the existing adobe park monuments and built several new adobe monument walls that prominently feature the new brand identity at Old Town San Diego State Historic Park.
We surveyed and interviewed park visitors to understand they needed help identifying the historic structures / museums within the park in addition to restaurant / restroom locations. We created 10 directories with an illustrated aerial map showing visitor center, museums major walkways, park features, structures, perimeter streets and parking lots.
We created 24 low-profile information signs, unobtrusive to the historic view shed, to give visitors more historic background on the buildings they enter. In addition, we designed and fabricated 8 large building signs for the more prominent historic buildings.